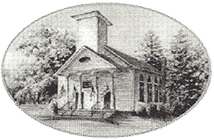 Welcome to the official website for the village of Oneida Castle, NY.
Things are starting to move faster with the sewer project. The engineer's drawings have been approved by the state and the bidding process has begun. On March 4th our engineer will be opening the bids and the lowest bid will be announced. The contact won't be awarded right away for two reasons. The first is to review the lowest bid to make sure they meet the whole criteria and second to make sure we have enough money from the grant and zero percent loan to pay for the work. If the low bidder doesn't meet the criteria then the second bid would be reviewed. If all the bids go over the amount of money we have will have to go to our state assembly man or state senator to see if they can help us to obtain more money. If we have the money and we can afford to award the contract then I believe that the digging will start this spring and hopefully be completed by fall.
The village also has big problem. Governor Cuomo made an executive order that the county will not share sales tax revenues with the cities, towns and villages and has to use that money to cover Covid19 expenses. This is a huge problem since the majority of our budget comes from sales tax and if that sales tax revenue is stopped the village can no longer afford to be a village. I believe that the next stimulus bill has relief money included for local governments but we will have to wait until it passes. That will help us and hopefully after that the sale tax revenues will kick back in. Let's keep our fingers crossed that happens soon. Until then we will be spending only money that we are obligated to spend it on.